We are saddened by the loss of Peris Wandera, founder and co-ordinator of Busia Hospice. Until her retirement in 2002 Peris worked as a registered nurse and midwife within Kenya's government health system, but her experiences of meeting patients suffering with life-limiting illness led her to dedicate her retirement to helping people living with life-limiting illness. Peris once told us what motivated this decision:
"While still in service I met with patients with terminal illness, cancer as well as HIV/AIDS. They were going through unbearable pain despite attending health facilities and being given pain killers of all types. When I first heard of palliative care from a friend who worked at Nairobi Hospice I felt like I had found a solution for the patients who were experiencing much pain in their illness with no control over their pain and suffering."

Peris Wandera
In 2011-2012 at the age of 65, Peris retrained in palliative care, completing a Higher Diploma in Palliative Care at Nairobi Hospice in conjunction with Oxford Brookes University, with the help of sponsorship from Hospice Care Kenya. On her return to Busia, Peris worked to identify a space in which to open a hospice and was welcomed by the Director of Tanaka Nursing Home where she was provided with a room. After identifying a board who could support the hospice Peris registered Busia Hospice and Palliative Care Centre as a non-profit organisation in April 2013.
Since then Peris worked tirelessly to improve the lives of patients, traveling many miles across the county to reach those most in need. A true champion for palliative care in Busia County, Peris will leave a lasting legacy in the palliative care services she developed across the country.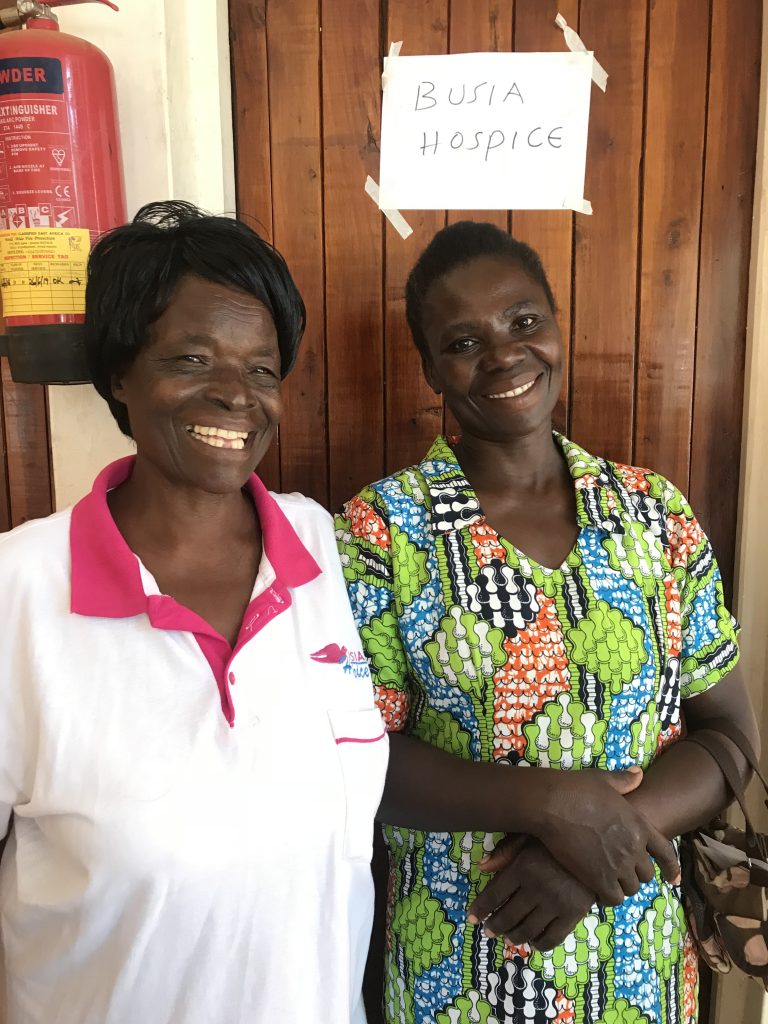 Peris Wandera leaves a lasting legacy in Busia