Our work in Kenya is only possible with your support, so why not take on the challenge of organising your own fundraising event! This is a great way of getting together with friends and family, and enjoying time together whilst raising money for a good cause. From marathon running to coffee mornings, every pound you raise will make a big difference to the lives of people in need of end-of-life care in Kenya.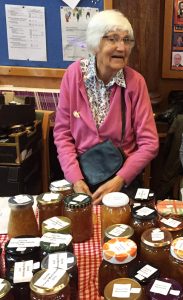 Get in touch and let us know your ideas. Here are a few examples!
Get sponsored to take part in a run, cycle, Zumbathon or any other activity you enjoy!
Hold a workplace Bake Off – everyone brings in some goodies to sell
Organise a quiz night where teams donate to take part
Have a sort out, collect together all you old unused things, sell them on Ebay or at a car boot sale then donate the proceeds
If you are soon to celebrate a birthday, anniversary or wedding, ask for donations to support Hospice Care Kenya instead of gifts
We can help you set up a JustGiving page for your fundraising, and provide you with resources like sponsorship forms.
Or donate to us for free!! 
If you shop at Amazon you can choose to shop through their Amazon Smile site at no extra cost to you. Just select Hospice Care Kenya as your chosen charity and Amazon will donate 0.5% of the net purchase price every time you shop! Click here to sign up!


If you eat out regularly then you could raise money for us just by booking through ChariTable Bookings and selecting us as your chosen charity. The site features thousands of restaurants and you can book by phone, online, via the app or even in person at the restaurant. For EVERY restaurant booking you make for you or on behalf of someone else, £1 for EVERY diner will be donated by CHARITABLE BOOKINGS to us at absolutely no cost to you or us.
By fundraising for Hospice Care Kenya you will be helping to ensure that, in Kenya, no one has to die in pain. Thank you and good luck!