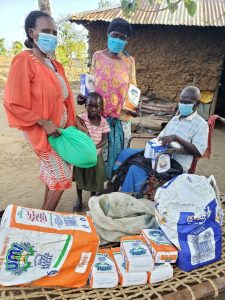 Eating healthily is essential for a person living with cancer and can help maintain general health and well-being; both for patient and hard-working carers. Long-term illness brings many financial pressures, often preventing both patient and carers from being able to go to work or tend their land. The price of Kenyan staple food, maize meal, has doubled in the last year. Economic hardship, together with recent soaring food prices in Kenya, mean that many families we help support cannot afford even basic foods. Hunger and malnutrition make life so much more difficult for families affected, threatening wellbeing and mental health.
"We are finding many patients who are on medication that should be taken with food, but they have no food in the home."

~Stella, palliative care nurse working in Kajiado County.
Dedicated Kenyan palliative care nurses, achieve so much with very little. Hospice budget often can't stretch to cover the cost of patient' basic living costs like food. We do as much as we can to support the delivery of palliative care, working with over 20 hospices across Kenya, but as a small charity our funds are over-stretched.
"There are so many desperate cases where patients have no food or medicine or both and staff had to take money from the pocket and help. Sometimes staff buy food and cook for them as the patient is too weak with no caregiver."

~Elizabeth, Nakuru Hospice nurse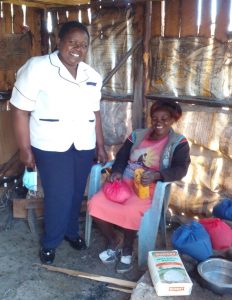 Please help families disadvantaged by life-limiting illness, poverty and hunger this Christmas. Just £20 buys an emergency food parcel for a patient and their family, containing essential staples such a beans, rice and maize flour. Thank you.
Gift of Hope Appeal – Emergency Food Parcel