Over the last two years we have been supporting eight nurses, selected from palliative care facilities across Kenya, to become Nurse Leaders. The Palliative Care Nurse Leadership Initiative aimed to develop these individuals' skills in advocating for and leading palliative care initiatives, through intensive mentorship from experienced palliative care professionals and training in leadership and management. The project gave the participating nurses the opportunity to plan, organise and execute workshops within their communities and workplaces to raise awareness of key elements of Palliative Care. Following the two tear programme, the Nurse Leaders are already making an impact on the development of services and improved integration of Palliative Care in their locations.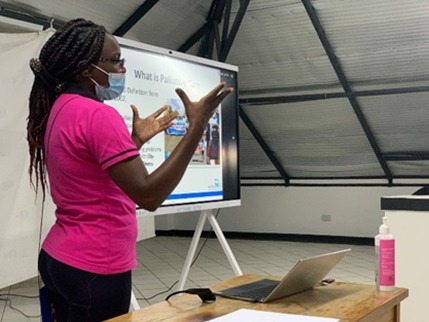 Mildred Agnes, from Kenyatta National Hospital in Nairobi, told us that the programme had greatly improved her communication skills. She is now much more interactive with patients and tries to solve problems alongside them, letting them have input into their own treatment. She is also using these skills to be more assertive in the workplace advocating for developments to improve service delivery. Agnes has convinced her department to develop a telemedicine service, which uses technology to facilitate communication between patients and healthcare providers. The successful integration of telemedicine in her workplace has meant less paperwork for hospital staff, better communication between departments, improved patient tracing and has allowed patients to access follow ups via phone calls meaning care is given much more efficiently and those with complex cases or financial issues can get the help they need.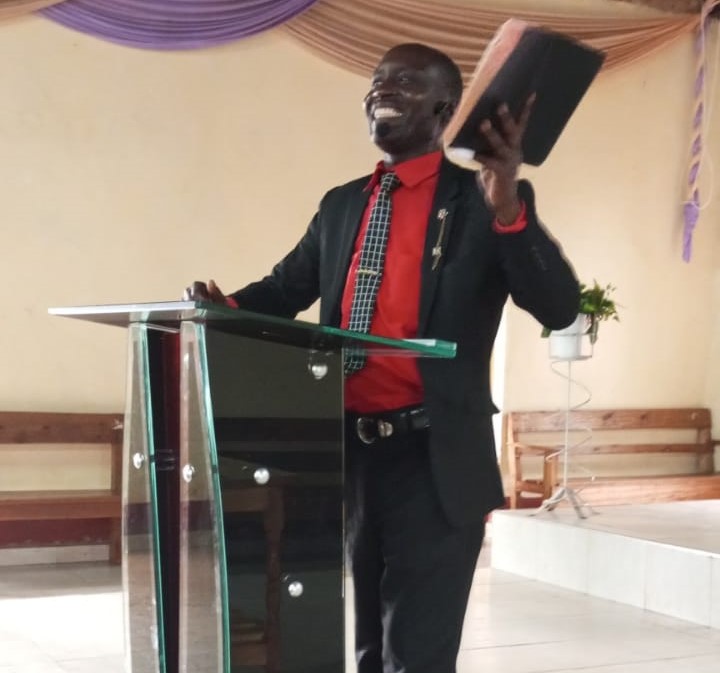 Leonard Kiprono called the project a 'one of a kind opportunity' for nurses like himself to learn and grow. He told us that he felt like he was struggling to make an impact in his workplace and that there is currently very little palliative care provision in Kericho County. Thanks to the project Leonard has forged connections with professionals and organisations and he feels he is seen as a leader in his community and is well respected. After completing the Nurse Leaders Programme Leonard has gone on to use the skills he learnt in his community. He told us that many in his community are unable to reach hospitals and so he is spreading home-based care to these people through the community organisation he set up, Oasis of Hope.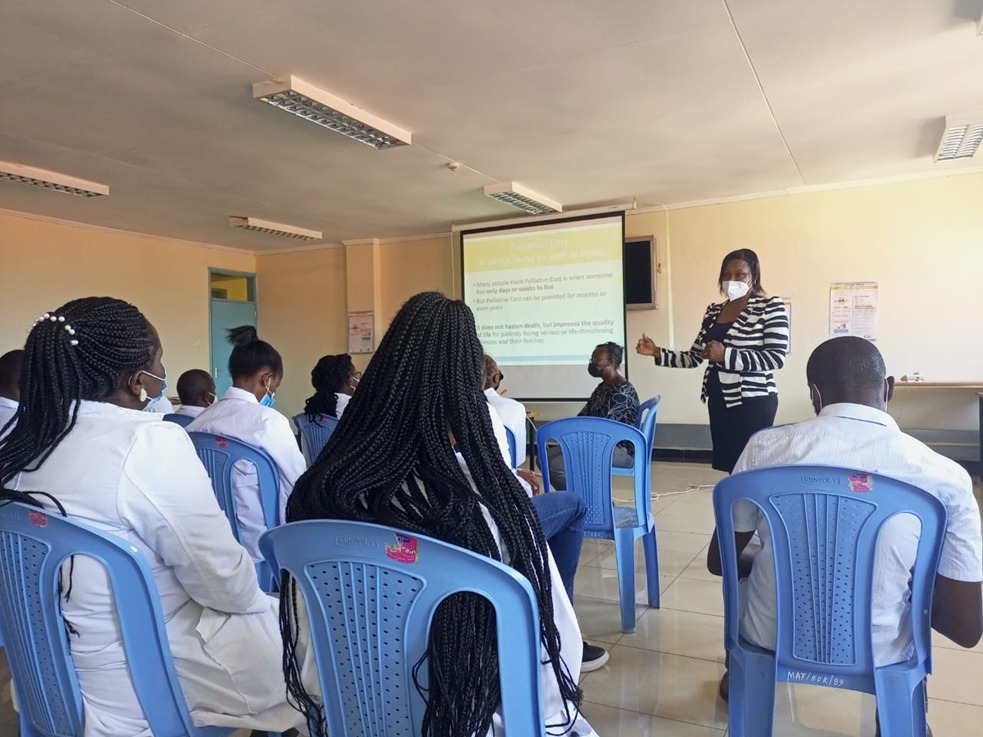 Nurse Leader, Stella Warui, told us how the programme had taught her how to deal with communication issues in her institution, especially the different ways in which she could communicate with those working above and below her to create a more cohesive team. She told us that she is much more assertive than she was before the programme as it has given her confidence in herself and her ideas. Stella has used the skills she learnt to make improvements to the drugs procurement process in her institution which is now more simple and runs more smoothly. This has not only made life easier for doctors and nurses when prescribing medicines, but has also vastly improved patient experience and safety.
All the nurse involved in this programme are now active and strong palliative care advocates and we are proud of what they have achieved.
Developing a new generation of leadership in palliative care