October 2020
Read the latest news on our appeal here!
At the end of June BBC broadcaster and Hospice Care Kenya patron, Mike Wooldridge OBE, presented our BBC Radio 4 Appeal. Mike highlighted the vital role that community health volunteers play in Kenya in providing compassionate palliative care and support to families in their communities, making sure they are not left alone when faced with cancer.
We had an amazing response to our appeal and want to thank every one who donated to support this work. We will post an update on the total raised when all donations have been accounted for. Our appeal has now ended but you can still listen to our BBC radio 4 appeal online here and DONATE directly to us HERE.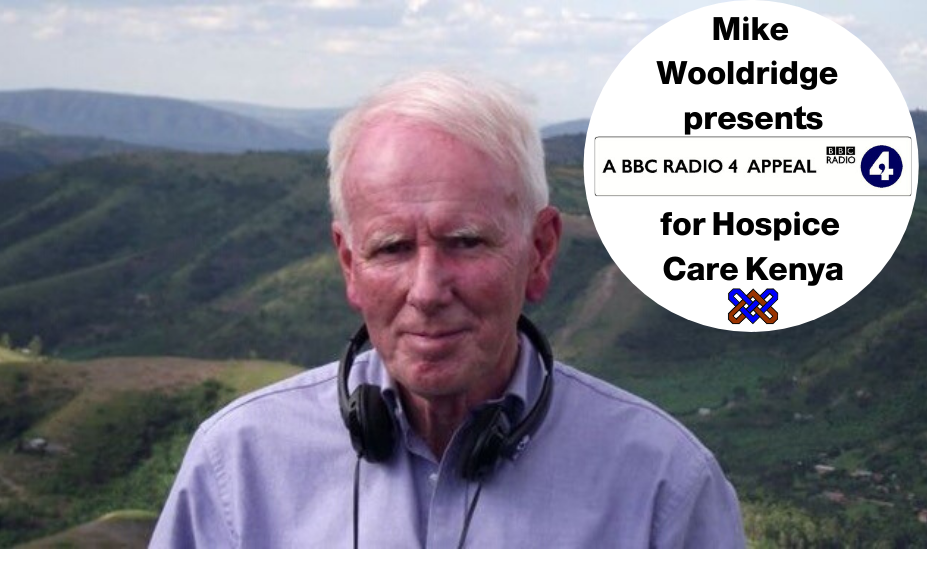 Meet Joseph and his community health volunteer Grace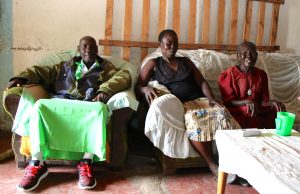 As a trained community health volunteer, Grace (pictured centre) was there for Joseph when he started experiencing pain and symptoms and knew where to refer him for testing. Her daily care and emotional support are helping Joseph and his family cope with prostate cancer.
Our week long BBC Radio 4 Appeal has now ended but you can still listen to our BBC radio 4 appeal online here and support the life-changing work of community health volunteers like Grace by supporting us by DONATING directly to us HERE. Thank you for your support.
Read more about Joseph and Grace's story here.
In this clip Mike Wooldridge explains why he is a long term supporter and patron of Hospice Care Kenya:
"That HCK is now enabling community health volunteers to extend the reach of palliative care in rural areas, looking out for people who might have cancer and supporting them, seems to be ground-breaking to me, and this appeal to fund Hospice Care Kenya thoroughly deserving of support".