We are delighted to have received the kind donation of a beautiful painting of the original Nairobi Hospice. The painting has been donated by friend of Hospice Care Kenya, Gwyn Sloan. Hospice Care Kenya was originally founded in 1991 to support the newly opened Nairobi Hospice. This gift will be a treasured memento of our heritage and a reminder of how far palliative care has developed in Kenya in the years since.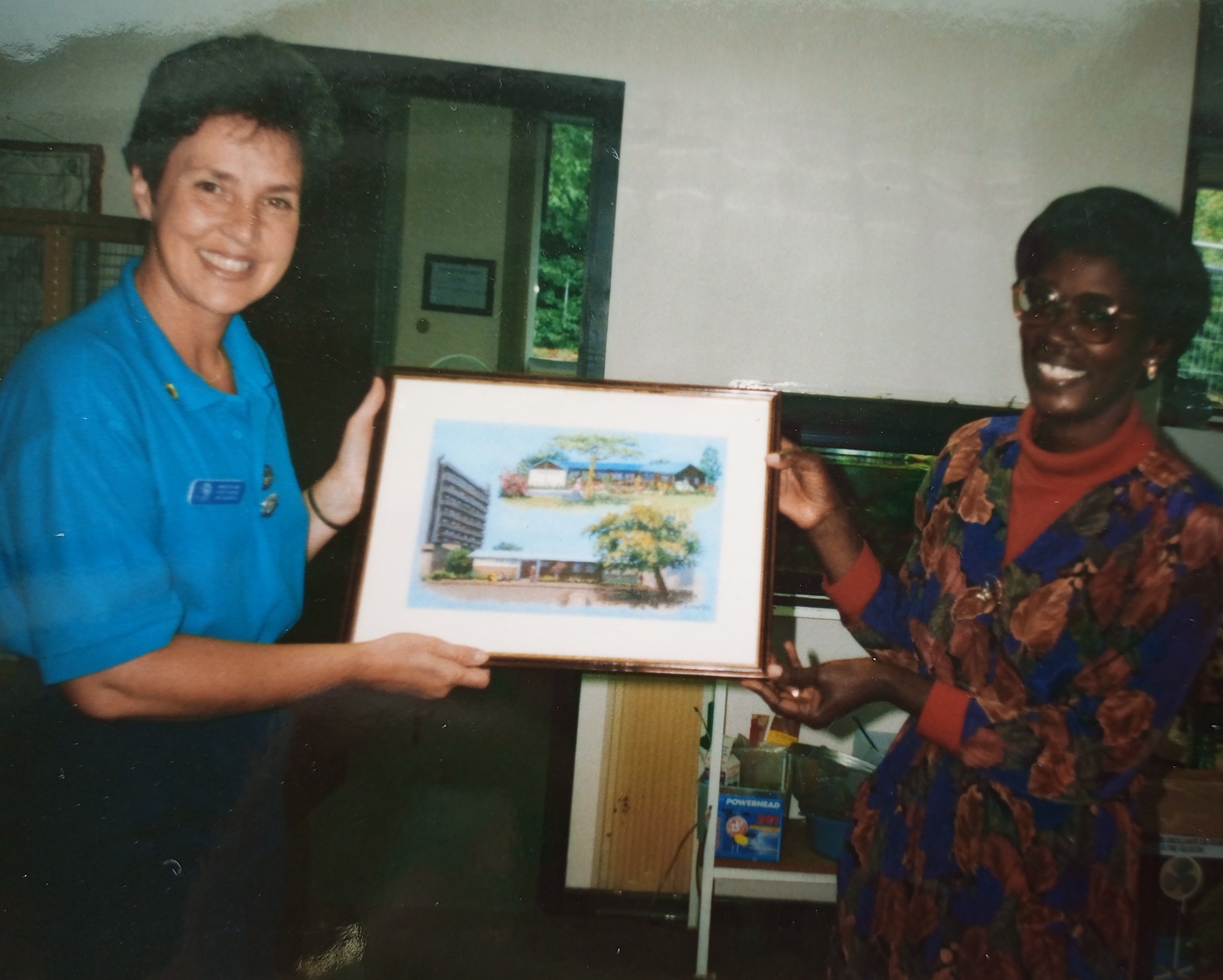 As a hospice nurse, Gwyn made her first visit to Nairobi Hospice in 1996, together with her husband Iain. During this visit she transported to the hospice a large quantity of syringe driver lines and medication, generously donated by pharmaceutical companies. At the end of her trip, this painting was presented to her by Lydia, a nurse working at the hospice. Over the following years, Gwyn made several visits to Nairobi and other hospices in Kenya to volunteer her expertise in training nurses and supporting home visits. Gwyn later served as an HCK trustee and, together with Iain, has raised an incredible £80,000 for HCK through organising events on our behalf. Gwyn has treasured this artwork for over 25 years and decided now is the time to pass it on to HCK.
A huge thank you to Gwyn for her generous gift.
To receive quarterly news updates please click here to sign up.
We receive a treasured gift from a special HCK friend