Our latest project to train an extra 129 community health volunteers across Kenya has just come to an end and we are delighted with the results. Our hospice partners in Kenya have done an amazing job at training these volunteers to provide compassionate care, support family members and manage pain and symptoms. Right now, these volunteers are working in their communities to provide home-based care for people living with life-limiting illness. They have already provided care to over 550 patients who are being cared for at home for the first time. This is making a huge difference to quality of life for both patients and their families.
"As a patient, I now have hope and purpose in life"
Mary Wairimu, Kiambu County
"I never thought I would be alive after all the pain and agony that I experienced before I came to know of Nyeri Hospice and their community team. My pain is well controlled and even if I cannot move I have true visitors who keep on visiting me to care for me and help me through this"
Tom, Nyeri County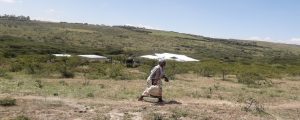 Home-based care from volunteers ensures that patients access the care they need for free, reducing their financial burden. It reduces the burden of care on family members and children so that they can work and go to school.
"More patients are cared for and this places less burden on families, especially where the patient has children who can now go to school since the volunteers can lessen the burden of caring for the patient"
Dr Stephen, Nyeri Hospice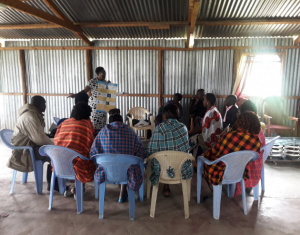 The volunteers also raise awareness of cancer in their communities, helping people to recognise symptoms and get diagnosed and treated earlier. Hospices have already seen an increase in potential cancer patients referred for investigation.
Because we know that it makes such a huge difference, we aim to continue working with hospice partners to train more community health volunteers and provide ongoing support to those already trained.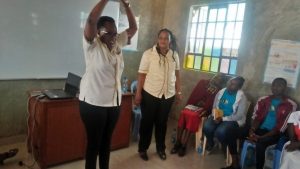 We would like to thank The James Tudor Foundation for generously supporting this project.
To support this vital work please DONATE HERE.
Click here to find out more about the work of Community Health Volunteers.
Improving life and death in rural Kenya