Last year we helped train over 350 Community Health Volunteers across Kenya to be palliative care providers in their communities. These volunteers play a vital role in taking palliative care into remote rural locations distant from health facilities. They also enable those that are house-bound or too sick to travel to access essential palliative care and pain relief.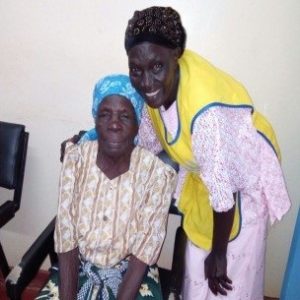 Thanks to a grant from The James Tudor Foundation we have started a new project to geographically expand palliative care provision into more rural and impoverished areas of Kenya. A further 150 Community Health Volunteers will be trained in four counties in southern and western Kenya (see map below). After training, volunteers will visit patients in their homes to provide pain and symptom relief, and psychological and emotional support. They will also work to raise awareness of cancer in their communities to encourage early diagnosis for people with symptoms.
This project will make a huge difference to the lives of over 1,000 people living with terminal illness, who will have access to palliative care for the first time, improving their quality of life, and reducing pain and symptoms.
DONATE HERE to help us reach even more people living with terminal illness. Thank you.
Reaching more people in need in rural Kenya