'O Quam Gloriosum', with Iken Scholars conducted by Matthew Dunn
Thursday 9th November 2017 at 7:30pm at St.Pauls Covent Garden
Bedford Street, London, WC2E 9ED
We are delighted to be supported by Brandenburg Choral Festival of London at this event in November. The evening promises to be a sumptuous a cappella concert with music from Victoria, Palestrina and many more, held at beautiful St. Pauls Church Covent Garden. Brandenberg Choral Festival will kindly donate 50% of standard price ticket sales, bought through the link below, to us.
Tickets cost £23 (premium, includes reserved seat, programme and drink), £18 (unreserved), or children £5
Please buy tickets via the link below to ensure that we receive a donation.
www.ticketsource.co.uk/event/191673?ref=HCK
This concert is part of The Brandenburg Choral Festival of London, the capital's biggest and
broadest annual celebration of all things choral, presenting over 100 high-quality concerts each year.
About the venue
Located in the heart of the West End overlooking Covent Garden Piazza, St Paul's Church is affectionately known as 'The Actors' Church', owing to a long association with the theatre community. Designed by Inigo Jones in 1633, this beautiful church often serves as a theatre and concert venue. Its award-winning courtyard garden is a haven of tranquillity in the busy West End.
About the performers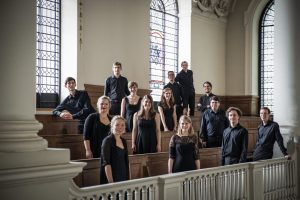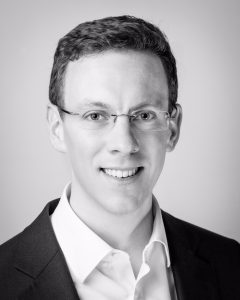 Established in 2014, the Iken Scholars are a London-based chamber choir dedicated to exploring hidden corners of the Renaissance repertoire. Recent performances have included masses and motets unheard in 400 years, as well as large-scale masterpieces from the central canon. Primarily focused on presenting unusual and liturgically-focused programmes in the capital, the choir is increasingly in demand in London's cathedrals and further afield. The group is made up of young professionals and directed by Matthew Dunn. For more information, visit our webpage: www.ikenscholars.co.uk.
Programme Summary
In 1572, Tomás Luis de Victoria published his first book of collected works: his Mottetorum. Some of Victoria's most famous pieces are transmitted in this volume, including the renowned O Quam Gloriosum. This concert uses the volume as a starting point to explore Victoria's music in some detail. It looks at the compositions that inspired Victoria in his own generation and the immediately preceding one (Palestrina and Stabile among them) and the composers who in turn came to be inspired by Victoria and others (such as Giovanelli). Finally, it presents Victoria's own revisiting of his works years later when he composed parody masses based on his motets. This concert also features the sumptuous Missa O Quam Gloriosum.
Full programme
Victoria (1548-1611) – O quam gloriosum
Victoria – Salve Regina
Palestrina (1525-1594) – Laudate Dominum
Palestrina – Tu es Petrus
Stabile (1535-1595) – Nunc dimitis
Giovannelli (c.1560-1625) – Jubilate Deo
Victoria – Descendit angelus
Victoria – Gaude Maria
Victoria – Ave Maria
-Interval-
Victoria – Ascendit Christus
Victoria – Missa O quam gloriosum: Kyrie, Gloria
Victoria – Doctor Bonus
Victoria – Missa O quam gloriosum: Credo
Victoria – Vadam et circuibo
Victoria – Missa O quam gloriosum: Sanctus et Benedictus
Victoria – O sacrum convivium
Victoria – Missa O quam gloriosum: Agnus Dei
Please buy tickets via the link below to ensure that we receive a donation.
www.ticketsource.co.uk/event/191673?ref=HCK
Please join us for this fabulous evening of choral music and help support our work in bringing compassion, care and support to people living and dying with terminal illness in Kenya.