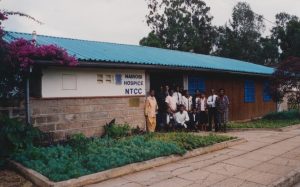 Hospice Care Kenya was founded in 1991 to support the newly opened Nairobi Hospice. This was the first hospice in Kenya and represented the first step in making palliative care accessible to Kenyans.
Now, 28 years on, Nairobi Hospice is marking another major milestone. The team recently opened the doors to their new modern purpose-built hospice. With six treatment rooms and a large space in which to provide day-care peer-support sessions for patients and their families, the new hospice has the capacity to accept and treat many more patients.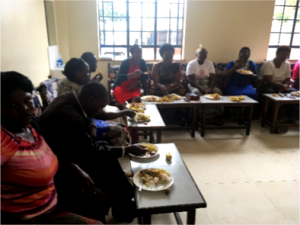 The building has a large training room in which regular courses on palliative care will be held for health workers, to develop palliative care knowledge and skills within the health system. There is also a peaceful courtyard garden for patients.
The hospice is sited next to the Kenyatta National Hospital. The central location makes it more easily accessible to patients and will help the team to build a good working relationship with the hospital. The hospice team is even working towards becoming financially self-supporting by letting out the first floor rooms of the hospice as offices for doctors.
HCK Trustee Dr Mike Hughes, reflects on his experience of working at Nairobi Hospice…
Now and then. Then was 27 years ago when I arrived in Kenya to work as a doctor at Nairobi Hospice for the next four years. Now is my return visit this year to see the new hospice having been a consultant in a hospice in the UK for the last 22 years and a Trustee for Hospice Care Kenya.
How did it feel returning? It felt like going home, visiting old friends and back to where part of my heart belongs.
What has changed? When I left in 1996 there were just four hospices and now there are over 70 hospice and palliative care centres.
There is an exciting and vibrant palliative care community throughout Kenya transforming end-of-life care for patients across the whole country in a way I could have only dreamed of.
What hasn't changed? The desperate need for more care and resources; the inequality of health care; the passion and dedication of the hospice teams caring for patients; the shared humanity. The patients, their families and the individuals and communities helping to look after them remain an inspiration.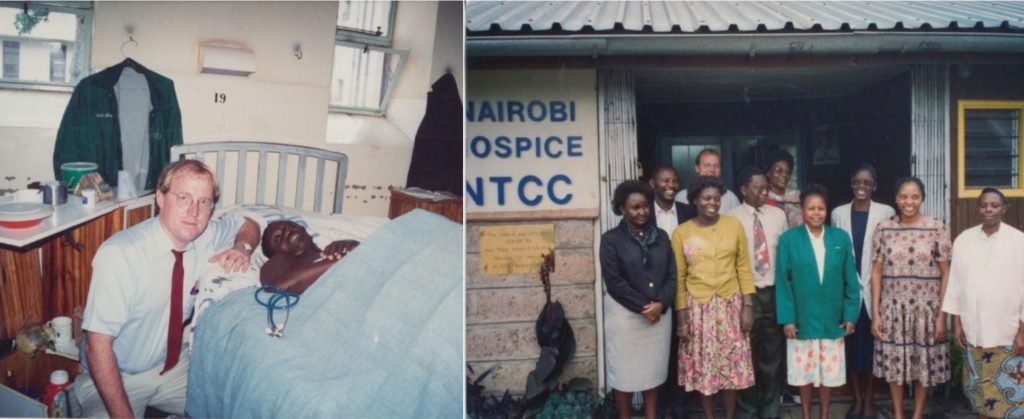 The development of palliative care in Kenya has come such a long way since Nairobi Hospice first opened it's doors in 1990. There are now over 70 hospices and palliative care centres across Kenya; a remarkable achievement. However there remain many gaps which our work, with your support, continues to address.
Many hospices are small, poorly equipped and operate on very small budgets. We support Busia Hospice in western Kenya. The hospice operates out of a single room. It is run by a retired unsalaried nurse and her assistant, who take just a living allowance as their budget is so tight. They cover a huge catchment area yet they have no means of own transport and struggle to reach patients at home. They receive no government funds. There are many such hospice across Kenya.
By providing support where need is greatest we hope that more hospices across Kenya can transform and develop in the same way as Nairobi Hospice so that equal access to quality palliative care can be achieved across the country.
Kenya's Palliative Care journey so far